Luxurious rooms occupy the property main building of the hotel and a dépedance.
Our rooms
FOR A RELAXING STAY
They come complete with flat-screen TVs, free Wi-Fi, minibars, coffeemakers, and teapots. Most of the rooms have a balcony. Family rooms and room service are available.
Comfort and relaxation for your stay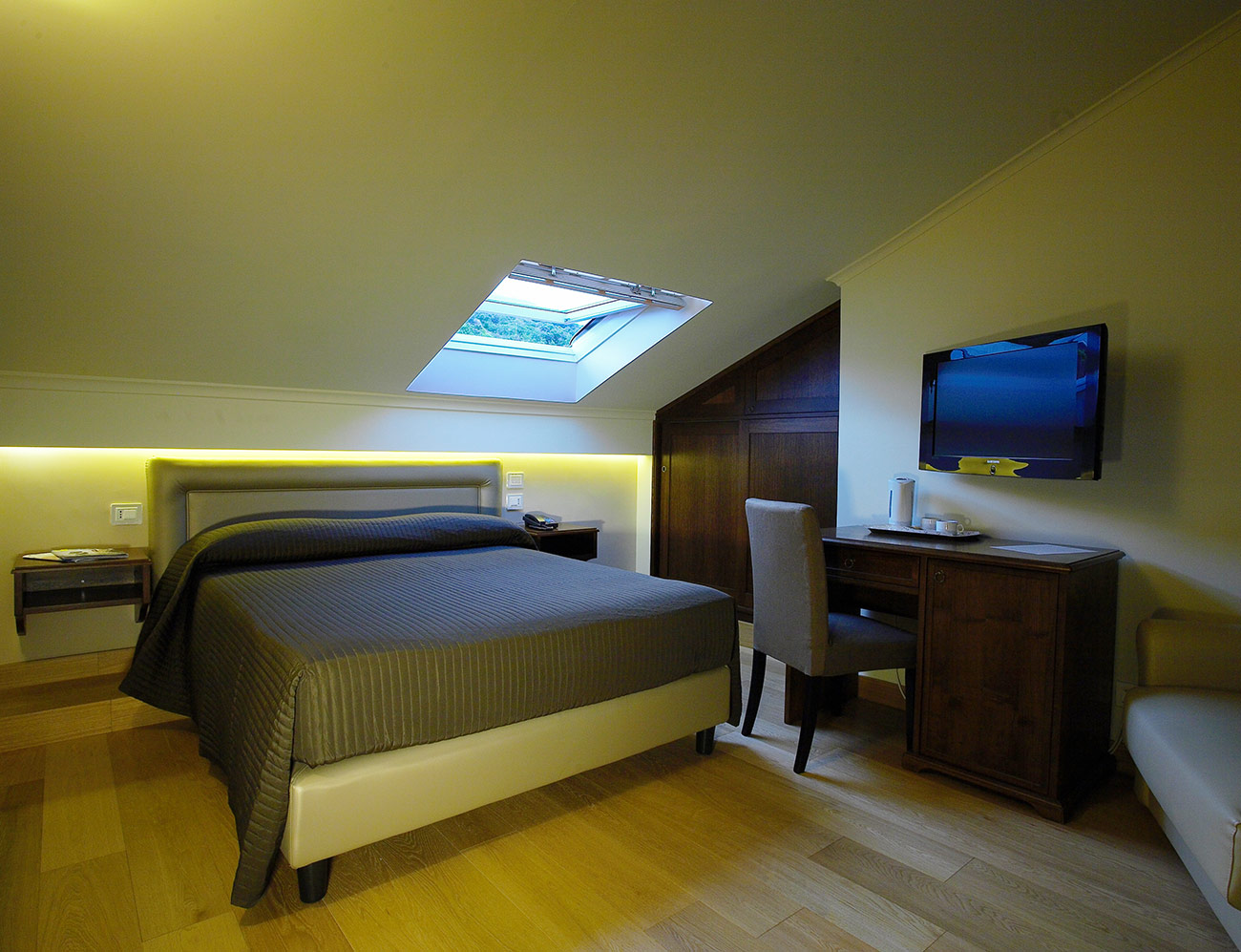 Attic rooms
Our attic rooms, warm and comfortable, are located in the attic of the hotel and guarantee elegant spaces of peace. The rooms feature a sloping roof with blackout windows.
Standard Room
With their elegant interiors our welcoming and comfortable standard rooms offer the ideal setting to make your stay peaceful and charming. Located in the main building of the hotel, these rooms give easy access to all the spaces dedicated to our guests: restaurants, wellness center and swimming pools.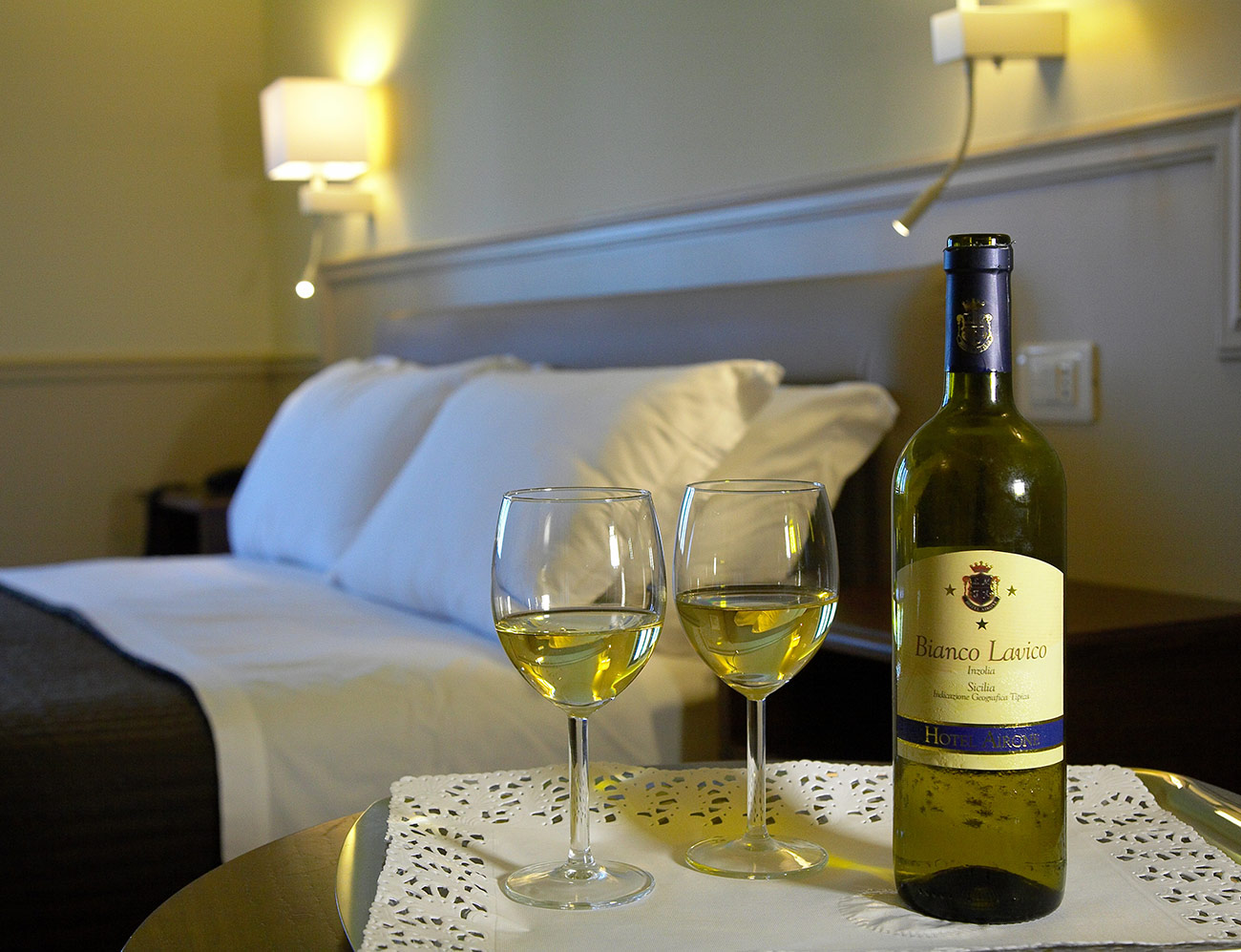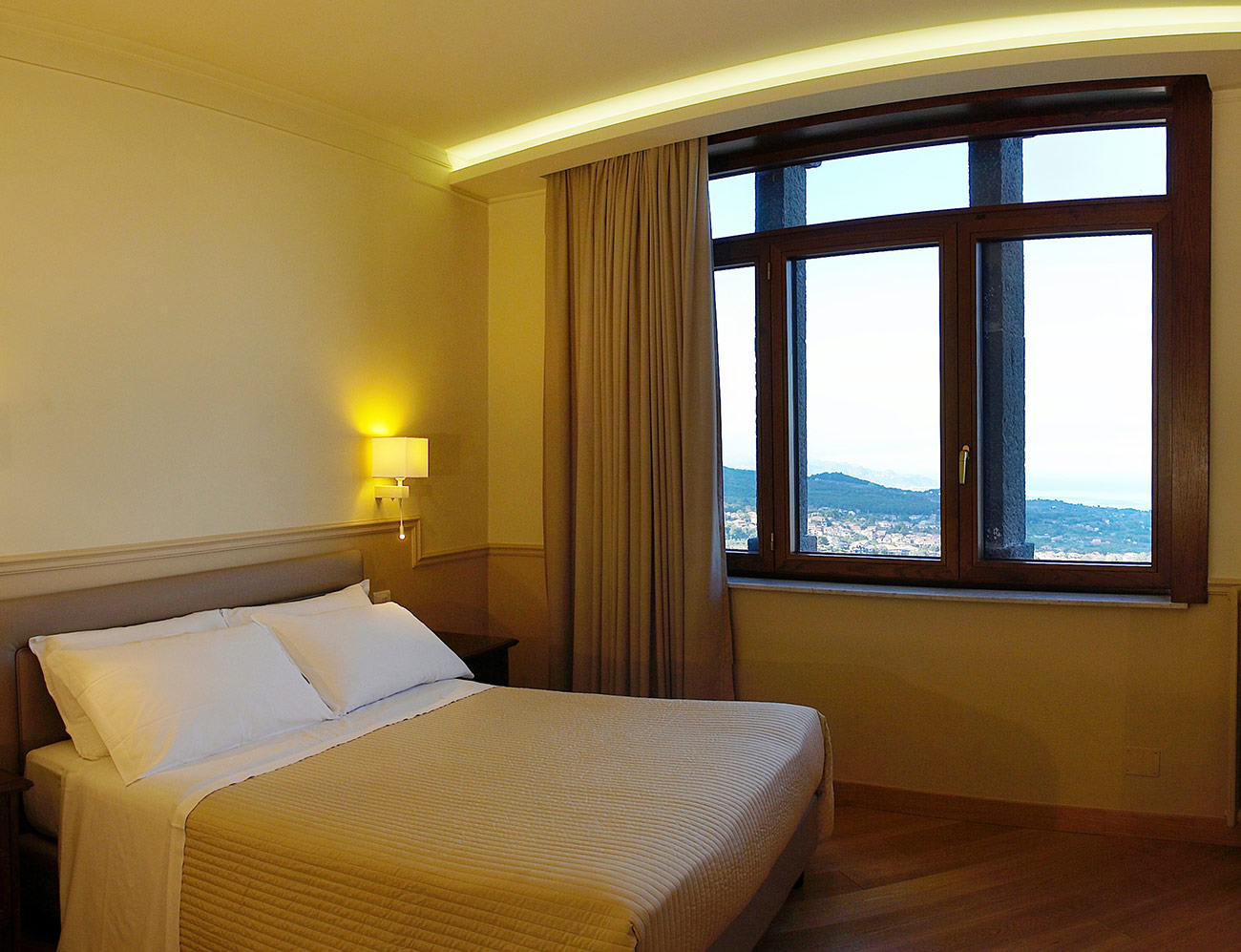 Panoramic Room
Our warm and comfortable panoramic rooms overlook the enchanting landscape of the Sicilian Ionian coast. From their balcony you can enjoy a wide view, that gives you a deep relaxation and unforgettable moments. Their elegant style is the main element to make your stay pleasant and enchanting.
Junior Suite Room
Our extremely comfortable Junior Suites are equipped with elegant and large bathrooms.
Their terraces offer a wide view of the Sicilian Ionian coast, able to offer relaxing and unforgettable moments. Furthermore, in each suite it is possible to enjoy a private lounge to enjoy your stay in absolute tranquility.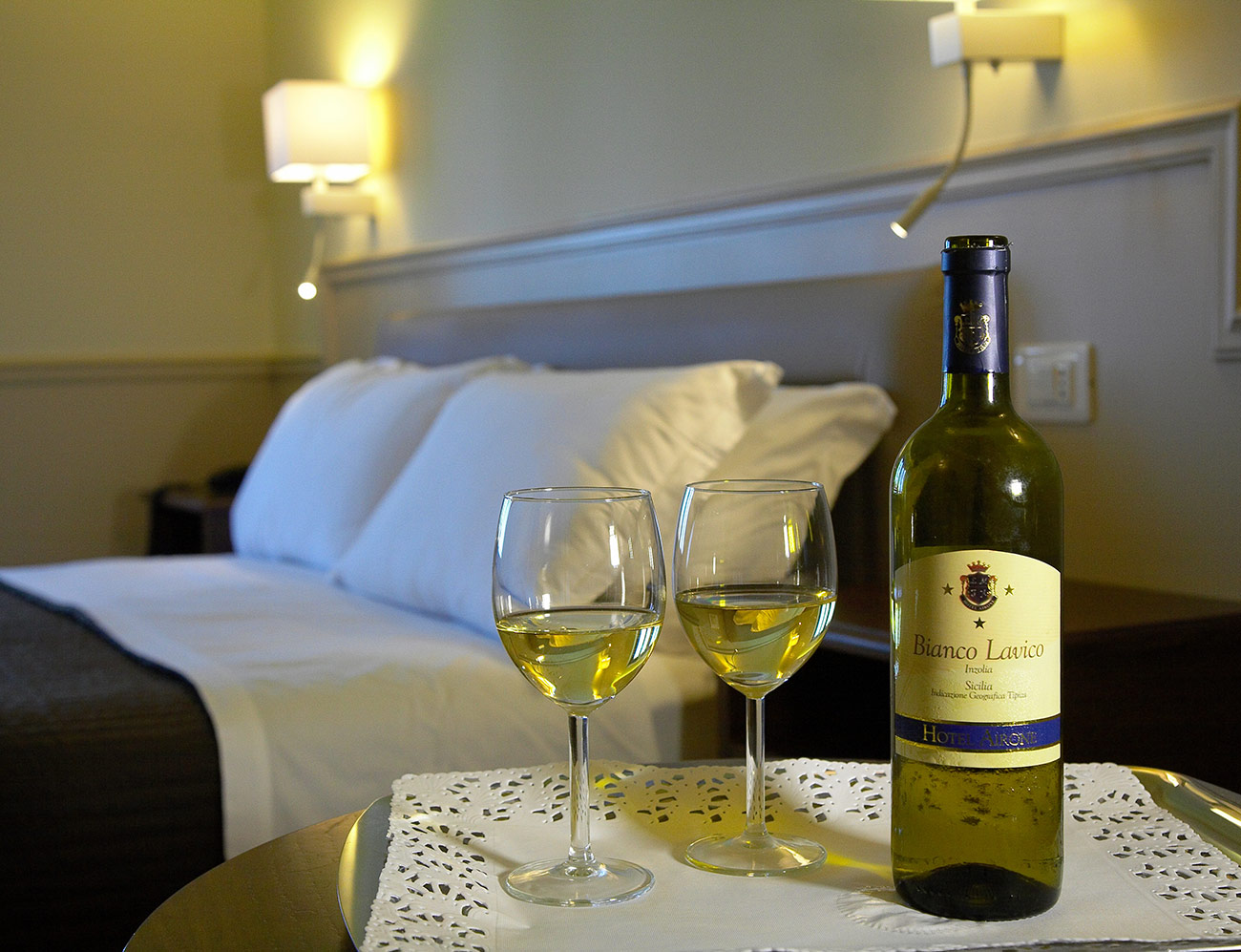 Maximum comfort for your stay
Services

Air conditioning

Private bathroom

Minibar

Safe

Shower

Hot and cold water

Desk and chair

Sat TV